Adventure and Experience... Luna Rafting
Find your Luna Rafting adventure nestled deep in the beautiful Pocono Mountains on the Lehigh River. Our focus on small private groups allows for a more personal whitewater experience, unlike what you would find in the traffic of the large river trips of our competition. We take quality to heart, and you'll notice that from the moment you receive your equipment to the second you're off the river. We are located only a few minutes from historic downtown Jim Thorpe.
Luna Rafting: Smaller groups, smaller prices, and a smaller impact on the environment.
Take the plunge in either a Whitewater Raft, River Tube, or Whitewater Kayak in PA. Be it alone or with one of our experienced River Guides, your journey down the Lehigh River is sure to be THE thrill of your summer. Experience upto class 3 whitewater rapids in Jim Thorpe, PA.
Inexpensive Fun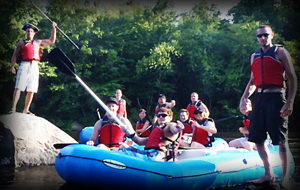 If you're not whitewater rafting in Jim Thorpe with Luna Rafting you're paying too much! Most local outfitters charge 60 dollars or more per person. Save up to 33% on your next whitewater adventure simply by choosing Luna Rafting!
Private Trips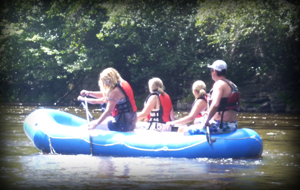 Larger outfitters are more concerned with their schedule than your time. We run your trip your way.. You can't go wrong with our private rafting trips in Jim Thorpe.
Another major complaint among guests of most local river outfitters is the commercial nature of large trips; and buying out a trip from any of these outfitters is costly. Larger trips are usually slower with routine safety stops to ensure everyone made it through each rapid alright. Smaller trips allow for a smoother journey down the Lehigh River without the chaos of a large trip.
Eco Friendly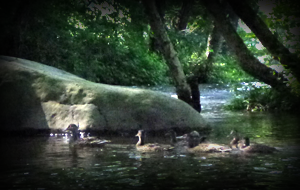 Here at Luna Rafting we work hard to reduce our impact on the stunning natural beauty around us. The area surrounding the Lehigh River is absolutely magnificent. We do our best to ensure it stays this way, and we ask that you do your part by packing out what you pack in. What that basically means is everything you bring on the river is taken off of the river.